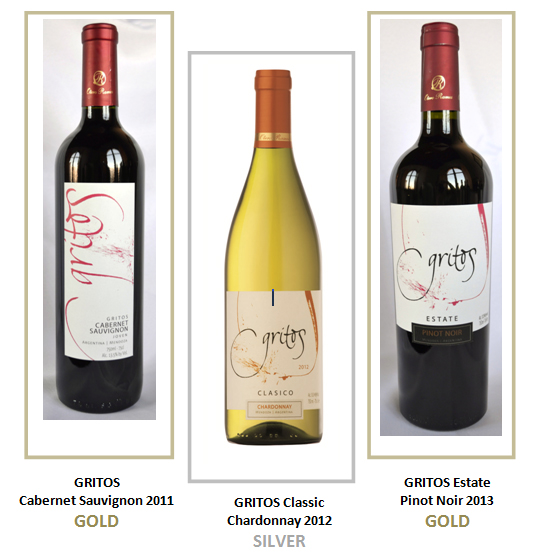 NOVEDADES
Familia Otero Ramos, awarded at Vinus 2013
We are proud to share with you two new gold medals for our GRITOS "Entry Level" Cabernet Sauvignon 2011 & GRITOS Estate Pinot Noir 2013, and a silver medal for our GRITOS Classic Chardonnay 2012 at the 10th edition of this competition, where Argentine Wines had an outstanding performance.
The tenth edition of "VINUS 2013" Wines and Spirits International Contest finished with the awarding of 193 accolades to the quality of the wines and spirits presented.
From all the wines submitted 151 Argentine Wines were awarded, followed by 22 wines from Brazil, 7 wines from Israel, 3 from the USA, 2 from Bolivia and one from Germany, Australia, France, Italy, South Africa, Spain, Portugal & Macedonia.